EDUCATING GIRLS. LIFTING FAMILIES. BENEFITING A COMMUNITY. BETTERING OUR WORLD
Our Mission
Friends of Guéoul enables Senegalese girls to achieve economic and life successes by providing them with resources to continue in their education through high school and beyond.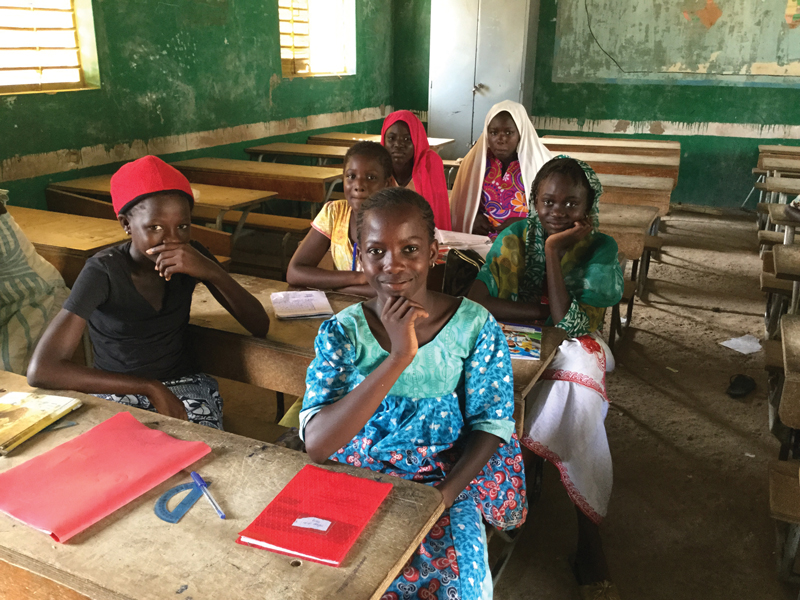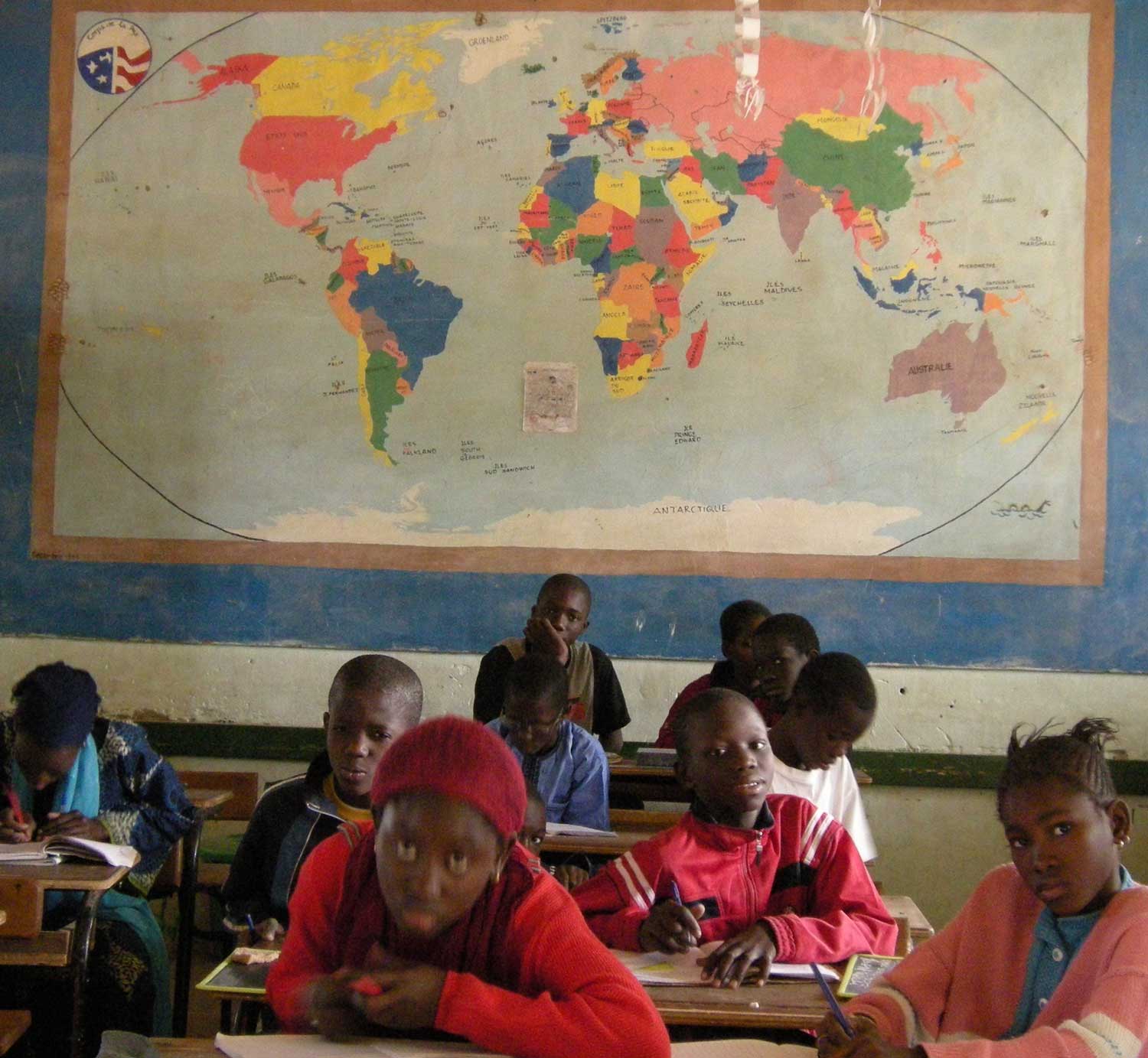 When one looks at a lifetime of events, all the coincidences and serendipities take shape. Time reveals that circumstances could never have turned out any other way.
In 1990, founder Judy Beggs shut down her life in Colorado, and her law practice of 16 years, to join the Peace Corps. Her assignment brought her to Guéoul, where she joined the family of Fatou Sylla, grandmother of six grandchildren.
Over her two-year assignment, Judy grew close to the family while working on her Rural Health Education project and picked up Wolof and French. And after returning to the U.S., Judy supported a few of the family's kids attending school.
After hearing of Judy's efforts, John Montaña (Co-Founder) said, "Let's keep a bunch of them in school!"
And voila! The story begins. Fifteen years later, Friends of Guéoul supports over 140 boursiéres with scholarships, a computer classroom, after-school enrichment and ESL programs.
We are deeply grateful for all of the support that our donors have given over the years to make this dream possible.
Scholarships
Every year, our local Board of Supervisors identifies fourteen of the most marginalized girls in Guéoul for whom a scholarship can make a profound difference.
Supplemental Education
Our boursiéres attend an after-school program called "Noos Club", Wolof for "Fun Club". Learning in this environment shifts from rote to interactive.
Computer Classroom
FoG operates an e-learning classroom for boursiéres to learn computer skills and reinforce core subjects such as Math and French.
ESL
FoG also offers ESL teacher trainings. Senegal now requires English for university admission. Training teachers prepares students for higher education.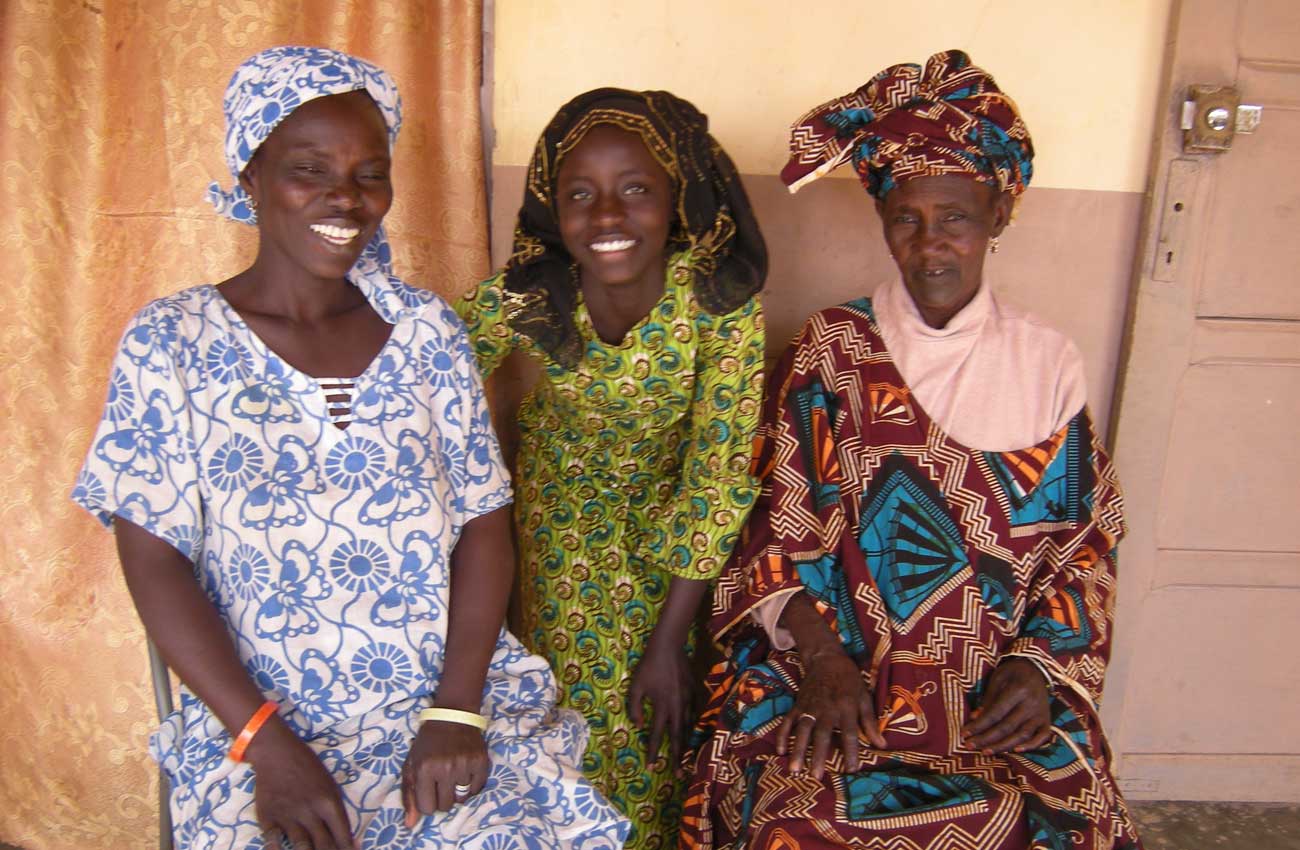 Every year, 14 of the most vulnerable first grade girls receive scholarships to make it possible and motivating for them to STAY IN SCHOOL.
We support every boursiére in our program through the entirety of her academic career. Currently, FoG sustains scholarships for 143 boursieres.
We are proud to report that two of our boursiéres are now attending university!
With just $100, you can support a full year of school for one of our scholarship recipients.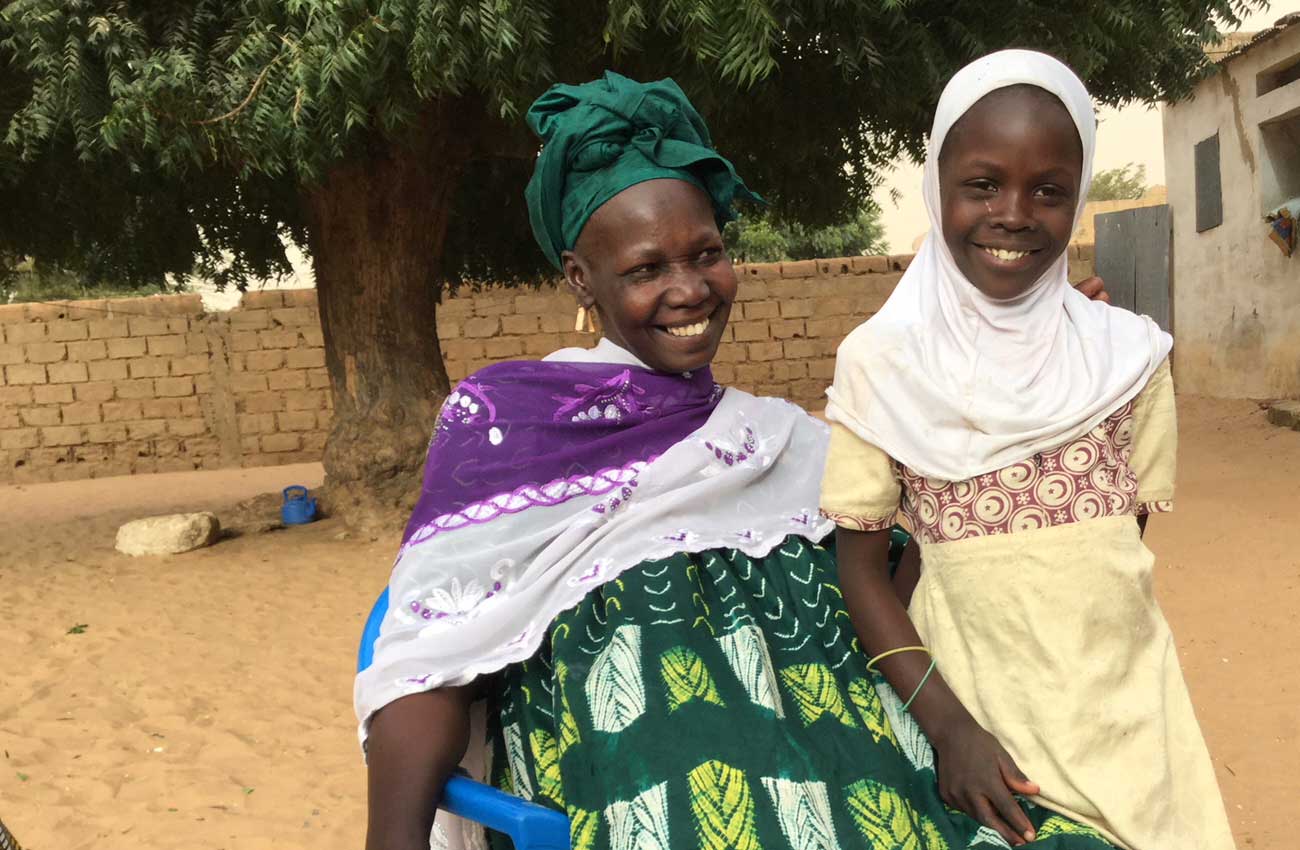 A Message From Board President Eldijana Bjelcic
My high school chemistry teacher was the first person in my life who made me feel marginalized. More than 35 years have passed since then, but I will never forget the hurt and belittlement. I attended a high school in the 1980s. The doors to explore male-dominant fields such as chemistry were not wide open for me, something that my chemistry teacher viciously reminded me of whenever he had the chance.
With a wound in my heart, I decided to continue my schooling. I obtained a teaching degree in language and literacy in my homeland, Bosnia. Later in life, I obtained my B.A. in Communications from University of Denver and my M.A. in Curriculum & Critical Pedagogy from University of Colorado. Whether consciously or unconsciously, I have stayed away from the sciences my entire life. It would appear that my feelings of exclusion shaped my trajectory and choices in profound ways.
If being excluded from a single subject had such a big impact on my life, I can't imagine what it would be like to be excluded from school altogether. I can't imagine what life would be for me if instead of pens and pencils I was given brooms and mops, if instead of holding a book as a child, I were holding a baby, if instead of growing up with my peers, I was forced to grow up with strangers whom my family had given me to. Unfortunately, thousands of young girls in Senegal deal with this reality every day. Education is still a privilege for many, not only in Senegal, but all around the world.
In the summer of 2017, I went to Senegal with Friends of Guéoul, as a volunteer to help with the summer school. I spent three weeks in Guéoul, and will, probably, spend the rest of my life trying to change the trajectory of girls' lives in Senegal. The girls I met there, either as students or as house servants, gave a new purpose to my life. I want every one of them to have educational opportunities like my children have had.
I am a proud mother of two beautiful girls. I am blessed to see that my children have many opportunities that even I didn't have. I am blessed to see them follow their dreams and reach their goals. I am blessed that both of them live lives that they chose for themselves. I am blessed that neither one of them was forced into house cleaning, caregiving, or child-rearing responsibilities. Unfortunately, not many mothers from Guéoul can say the same for their own daughters.
An African proverb says, "If you educate a man, you educate an individual. But if you educate a woman, you educate a nation." I believe that we at Friends of Guéoul are taking small steps to help develop a nation where no girl will be excluded from school ever again.