It's fundraising time again . . . but it isn't one bit hard to think of a way to tell you we're achieving all of our goals with your support.
This year, we're not just focused on keeping the girls in school. Our new program helps all young people get the required English proficiency to attend University. This is a great program and we are thrilled to be bringing it to Guéoul. Just the right thing for us to do after 12 years keeping girls in school. Now those little girls are young women – many of whom might be able to continue their studies! With a University being built right in their town, and ESL classes locally to get them ready to apply, we hope to give all the people the tools they need to have the good life of their choosing.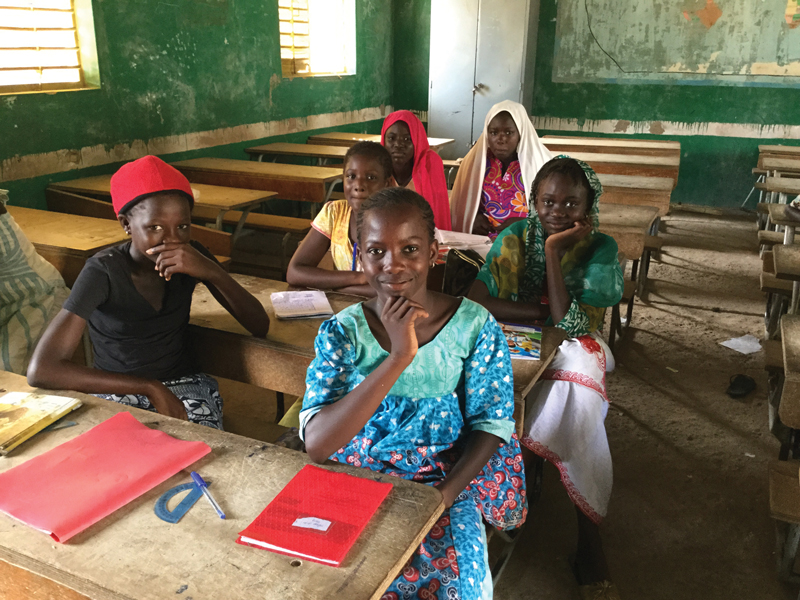 Another year, another surprising success!
We've just returned from a summer (ulp! HOT and humid) trip to Guéoul. By we, I mean two American ESL teachers and me, who went to Guéoul to launch our newest venture: teaching teachers to teach English as a Second Language and launching a program to get ANY student, not just our girls, ready to enter University.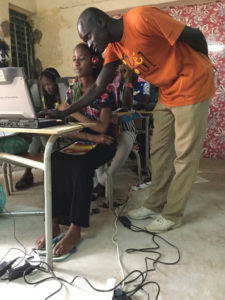 This program is really exciting because of the far-reaching effects it can have and the early signs of success indicating that we are delivering the right program, at the right time, in the right place, with the right people.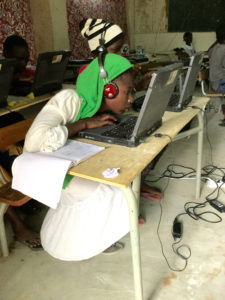 We're already making plans for next year's summer trip where we expect twice as many teachers and four times as many students. This time, we'll also have a bunch of University of Denver students with us to help with the ESL program as part of a study abroad course with a service learning component. In the meantime, we continue our scholarship program to keep the poorest girls in school, continue watching the progress as the new University gets built, continue providing after school enrichment, and of course continue to run our Informatique bringing internet access to the whole town. (Thanks XCel Energy for the new laptops.)
Thank you for you continuing support.
Judy and the Board of Friends of Guéoul